Repair Services at McNeil
We know how important it is to keep your facility up and running. When a piece of equipment goes down, the costs can quickly add up. Down the line, other processes can grind to a halt. Every hour your equipment is out of operation can lead to serious loss of revenue. When you need industrial repair services, you need them now.
Our emergency repair crews are ready to respond to your facility. Our technicians can perform repairs directly on-site or remove your equipment for offsite repair before expert reinstallation. Our sales and service staff hold an R-stamp from The National Board of Boiler and Pressure Vessel Inspectors (#R4938). We can perform all the echelons of maintenance, up to and including the first-valve shutoff.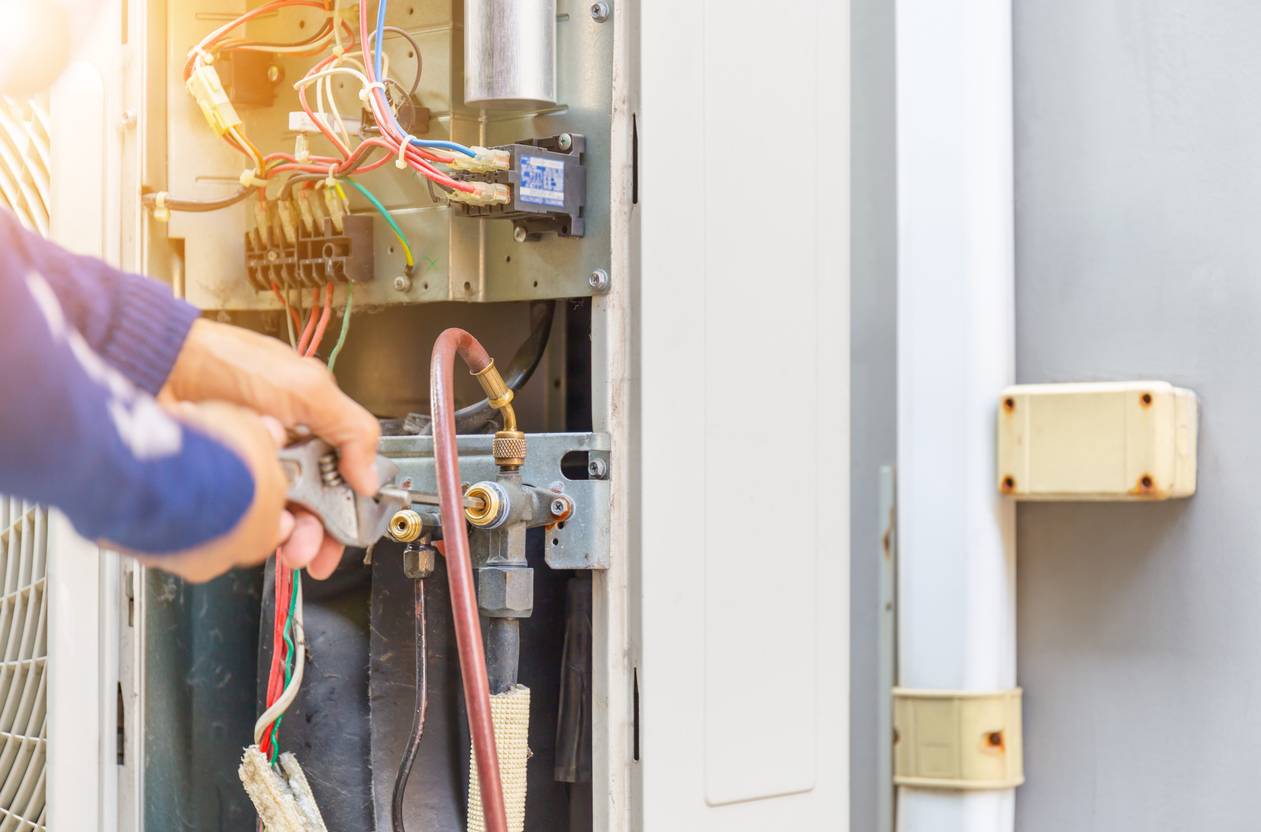 Types of Repair Services
At McNeil, we offer a range of repair services for industrial heating and refractory equipment.
Boiler Repair
Heat is essential for employees, customers and residents. When a boiler breaks, it absolutely must be fixed immediately. We will send a trained boiler repair technician, prepared with all necessary tools and parts, to your site. We perform all levels of boiler service, including:
Installing steam and mud drum valves
Repairing casting, tube sheet and other components
Cleaning the fire and water sides of your boiler
Mounting boiler burners
Kiln Repair
Industrial kilns rely on accurate and even distribution of temperature. If your kiln is damaged, it can lead to damaged wood, ceramic or other finished products. Some damage can knock your kiln out completely. At McNeil, we provide rapid service for a variety of kilns for applications spanning different industries.
Furnace Repair
Furnace repair services by McNeil include all levels of advanced maintenance. From replacing faulty mechanical components and parts to replacing your furnace refractory, our service technicians will bring you back online, fast. Need it out of the way? We can remove, repair and return your furnace with minimal disruption to your operations.
Incinerator Repair
Incinerators play a vital role in waste management. It needs to stay running, or materials will quickly pile up. Ensure your incinerator is functioning correctly and optimally with incinerator repair services from McNeil.
Reactor Repair
Reactor repair services include a thorough inspection of seals, glass lining and all components of your reactor. Repairs ensure proper conductivity, integrity, durability and more of glass-lined surfaces.
Get a Repair Quote Today
McNeil Refractory and Repair Services
Since 1937, McNeil has been at the cutting edge of industrial development and technology. Regardless of the repair, our highly-responsive service team will get your equipment up and your facility online. Repairs can save you significant costs versus purchasing new equipment. Find out just how much with a personalized quote.
When you need the job done right, and done right now, give us a call. For over 80 years, we've established ourselves as the ones who will always exceed your expectations. Let us show you why our customer service is second to none. Call McNeil today at (800) 722-5538 to speak to a representative. We'll explain our range of services and how they can help you accomplish your goals.