Mechanical Services at McNeil
McNeil offers several types of mechanical services for industrial, commercial, institutional facilities and equipment. Our offerings comprise various construction services that establish, maintain and enhance commercial infrastructures and assets. We employ numerous construction, engineering and welding professionals who execute mechanical services with speed and accuracy.
Your business becomes our top priority when you work with us, so expect responsive communication and attentive diligence during the entire process.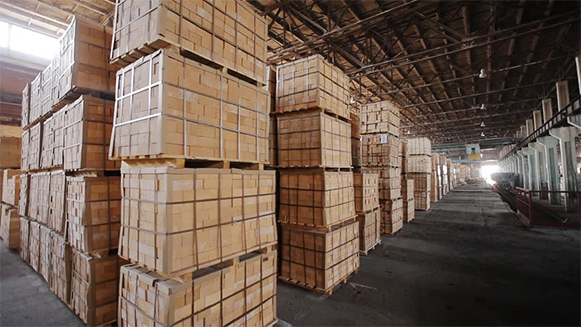 Types of Mechanical Services We Provide
McNeil is an experienced mechanical service company with a portfolio that spans numerous industries. Our mechanical services are available to businesses in industries such as steel and aluminum, waste-to-energy and power generation. We also service refineries and chemical and mineral plants. Our mechanical services include:
Pipe fitting
Facility maintenance
Stud and repair welding
Pipe Fitting
We offer comprehensive pipe fitting services that include torquing, tensioning, blinding, isolation, faulty valve identification and faulty valve replacement. Our staff comprises skilled technicians with the experience and certifications necessary to meet your needs. You can count on our experts for efficient and accurate work that allows us to complete jobs fast and prevent equipment failure.
Facility Maintenance Assistance
When you work with McNeil for facility maintenance assistance, our professionals will help your team through the process of inspecting the assets and equipment inside your facility. Our knowledgeable experts will leverage their years of expertise to determine and execute maintenance practices that will preserve the value and efficiency of your assets. We offer these services for non-manufacturing commercial buildings.
Welding and Welding Repairs
We specialize in three forms of welding — stick welding, tungsten inert gas (TIG) welding and metal inert gas (MIG) welding. These three methods cover a wide range of applications and materials, enabling us to form strong bonds that withstand heavy stress in industrial and commercial environments. You can rely on our team for strength, precision and speed when fusing common materials, and we also offer commercial welding repair services. Choose us for regular maintenance of welded equipment or emergency welding repair services.
Get a Quote Today
Request Mechanical Services From McNeil
McNeil is a mechanical service company with more than 75 years of experience partnering with commercial customers. Our mechanical services lay the groundwork for efficient, profitable facilities. We offer installation, maintenance and repair services for pipes, concrete, machinery and structures. For more information on our mechanical services and how we can benefit your business, request a quote today.