Industrial Refractory Services for the Power Generation Industry
Refractories play a crucial role in the operation of today's power generation plants. They protect the kilns, boilers and other heating equipment by insulating them from extreme temperatures. By enabling them to operate more efficiently, refractories also contribute to increased energy savings.
McNeil Company offers a wide selection of power generation refractories that can add value to your plant operations. We also provide a host of support services to keep your heat-treatment equipment in peak operating condition.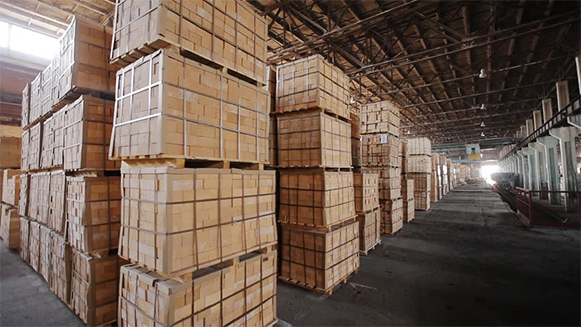 High-Temperature Heating for the Power Generation Industry
McNeil can provide high-quality refractories for various types of heating equipment used in power generation applications:
Boilers: An industrial boiler uses a fuel source to convert water into steam piped into targeted points in the power generation system.
Kilns: A kiln is a high-temperature thermal processing unit used for various heat-treatment applications.
Incinerators: Industrial incinerators treat and eliminate the waste produced during the power generation process.
Refractories for the Power Generation Industry
Our refractory materials for power generation applications include:
Fire Brick
This insulating material can serve as a hot face lining that's directly exposed to heat or as backup insulation for other refractories. They're available as soft, lightweight bricks that come in multiple shapes and sizes.
Castables
Power generation castables can help you achieve multiple objectives, such as abrasion resistance, increased thermal conductivity and high hot strengths. It's also possible to design them for specific placement methods within your heat-treatment equipment.
Silicon Carbide
This versatile refractory base material can perform well in applications that are beyond the capabilities of other refractories. Examples of their many benefits include excellent corrosion, abrasion, thermal shock and chemical resistance.
Redi-Shapes
These precast refractory shapes from Plibrico can serve as quick lining replacements in high-wear applications. They offer excellent heat loss control and help overcome issues in highly reactive environments. Because they are precast, it's possible to produce them in custom sizes and shapes.
Refractory Products and Services for Power Generation
As a full-service power generation refractories solutions provider, McNeil can also help with your heat-treatment equipment needs. Our expert technicians can install boilers quickly and efficiently. We can also handle various repair and maintenance tasks, such as installing mud drum and steam valves in boilers, fixing minor and more extensive kiln damage and ensuring your incinerators keep running, so that waste materials don't pile up.
Why Choose McNeil for Power Generation Refractories?
McNeil has been in business since 1937 — you'll benefit from our more than 80 years of industry expertise and experience. Over the decades, we've established a reputation as a responsive company. Providing exemplary customer service is always a top priority. We're available to answer your questions and address your concerns. You can feel confident that we'll exceed your expectations.
Contact Us for a Power Generation Refractories Quote Today
Contact McNeil online or call 800-722-5538 today to learn more about our refractory materials for power plants and how they can benefit your business. We'll also be happy to discuss our service offerings and provide a no-obligation quote.
McNeil Company: Serving Your Industry Since 1937
At McNeil, we are dedicated to serving many different industries. Call us today at 1-800-722-5538 or fill out our online form for a quote.
Get a Quote