Installation Services at McNeil
At McNeil, we manufacture and install a range of industrial and refractory equipment. From boilers to incinerators, furnaces and more, we have over 80 years of experience serving the region. We send trained technicians direct to your facility for the expert installation, calibration and testing so you can get to work.
The sales and service staff at McNeil have been awarded a welding R-Stamp (#R4938) from The National Board of Boiler and Pressure Vessel Inspectors. Our professional team can perform your full installation service from top to bottom.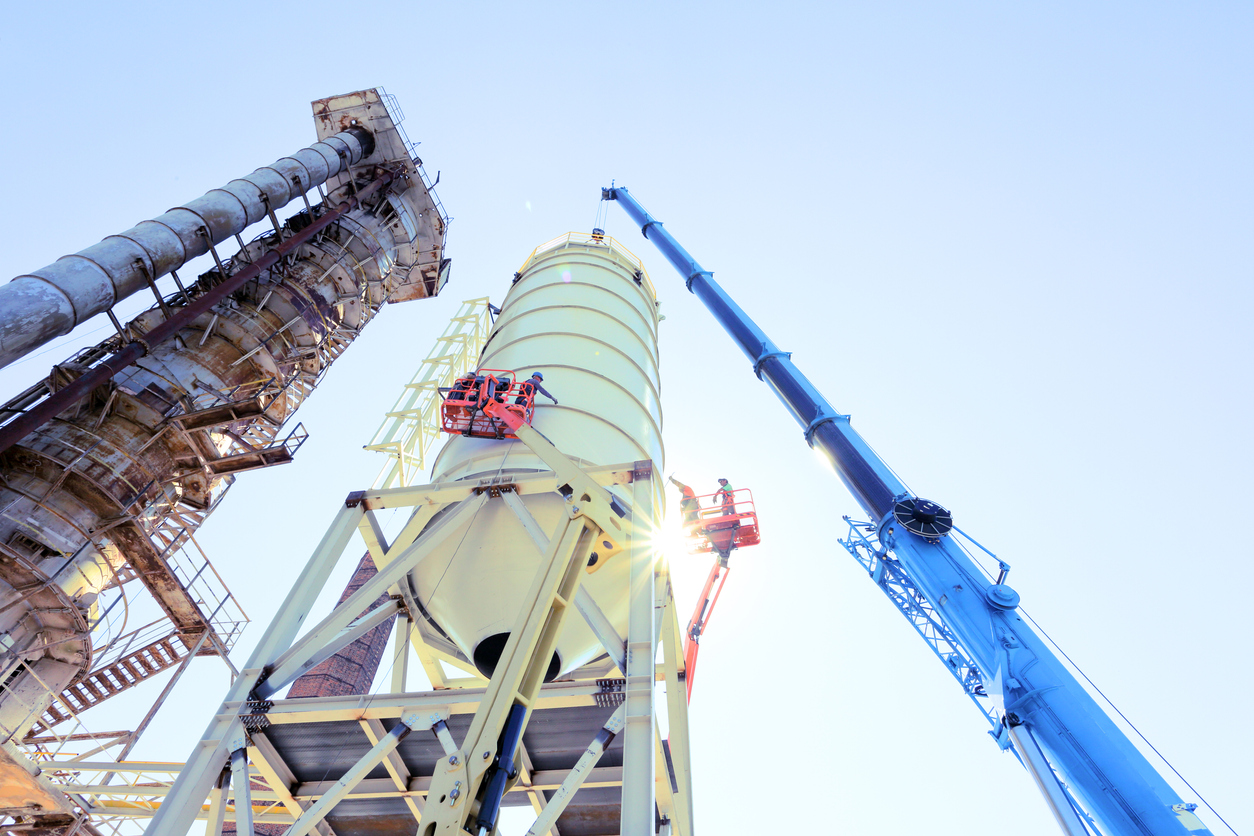 Our Installation Services
Our installation services are performed by trained professionals who care about your business. We know you need to get your facility running, and we'll work hard to get it there. Our professional installation of your new equipment is efficient, complete and safe.
Boiler Installation
Boilers are complex, and we have decades of experience installing them. Boiler installation services include professional equipment installation and a serviceability inspection.
Kiln Installation
Complete installation of your new kiln includes accurate fitting and testing of your equipment and associated refractory elements.
Furnace Installation
No furnace system is too complicated for the installation professionals at McNeil. We combine high-performance products with high-performance installation services.
Incinerator Installation
We provide professional installation of industrial-grade incinerators for waste management, hospitals, local governments and other applications.
Reactor Installation
Regardless of your type of chemical reactor, McNeil service and installation professionals will install it with extraordinary care and attention to detail.
Our Installation Process
Whether you have a custom-designed system or a factory model, our technicians install all our industrial heat systems and refractory equipment with precision and care. We know how necessary your new equipment is to you, and we ensure everything is functioning exactly the way it should. We maintain an organized, safe and efficient work area for the least amount of downtime.
With new equipment and installation services from McNeil, you can rest assured things are done right the first time. After your installation is complete, our team will come out to your facility to help train your employees on getting the most from your new refractory equipment. We can also take of future service needs and repairs. From installation day to years down the road, the McNeil team will be there.
Get an Installation Quote Today
Do You Need Boiler, Furnace, or Kiln Installation Services?
From new installations to replacing your old equipment, McNeil is your source. We have you covered from the planning phases to powering on your new heating systems and refractory equipment. McNeil is your supplier, installer and service provider for the full range of refractory materials, boilers, furnaces, reactors and more. We can help with design, sourcing, installation and repair for all your refractory applications.
We've been doing things the same way since 1937: always putting our customers first. For customer service that will always exceed your expectations, upgrade your facility with equipment and materials from McNeil. To learn more about our full line of equipment and installation services, speak to one of our dedicated professionals today. Call us at (800) 722-5538 or request a quote online.