What Is Vacuum-Formed Ceramic Fiber?
Vacuum-formed ceramic fiber starts from refractory ceramic fiber bulk in its raw state. This bulk is then put through the vacuum-forming process, where it can be made into different shapes. Vacuum-formed ceramic fiber comes in styles including:
Board
Burner
Block
Pipe
Fabricated part
Cylinder
Cracking furnace peep sight hole
Vacuum-formed ceramic fibers are shaped according to a customer's specific requirements.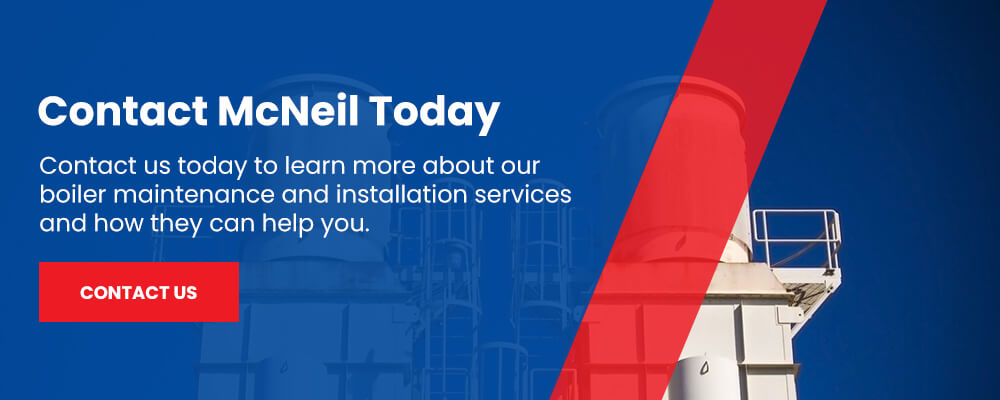 What Are the Characteristics of Vacuum-Formed Ceramic Fibers?
Vacuum-formed ceramic fibers have valuable characteristics such as:
Thermal shock resistance
High tensile strength
Simple to cut and install
Low thermal conductivity and capacity
High chemical and thermal stability
Toughness and a high degree of crush strength
Good properties for insulation
Ceramic Fiber Applications
Vacuum-formed ceramic fiber is an excellent solution for the following:
Creating a thermometer or observation hole in an industrial kiln
As heat insulation
Producing high-temperature furnace doors
Supporting electric elements in laboratory furnaces
For launders or headboxes in the aluminum industry
As burner bricks for industrial furnaces
As insulation against thermal radiation heat in commercial or industrial heaters
For insulation pipes and shapes
One example of an industrial application or problem vacuum-formed ceramic fibers can solve is assisting with managing extremely high process temperatures. In applications with parts operating between 1,600 degrees F and 2,800 degrees F, refractory ceramic fiber is an ideal heat management solution. Elements that can work at this temperature include ductwork, flues and stacks on incinerators or kilns.
Specializations from McNeil are:
Large cylinders
Flue liners
Special shapes
Vacuduct factory lined stacks and ducts
Riser sleeves
Why Partner With McNeil?
One of the benefits of vacuum-formed ceramic fibers is the wide variety of shape configurations available. You can request almost anything, and the McNeil team will deliver. Other benefits of choosing McNeil as your distributor include:
Responsive team: The McNeil team makes it their job to communicate with you efficiently. Satisfying the client is always our primary goal — whatever your needs, our team will work with you to find a solution.
High-quality products: One of the top goals for the McNeil team is to distribute and deliver top-of-the-line products and installation services for your commercial and industrial needs.
Access to experts: McNeil was founded in 1937, giving us decades of experience in the industry. We serve numerous clients in metropolitan areas all along the East Coast.
Timely work: Our experts will complete the job — whether that's getting you a product or performing a service — as quickly as possible. We understand how important time is to your industry, so you can rest assured we will provide the solutions to support your timeline.
Commitment to satisfaction: We take our work seriously, and we know you do too. If you receive a product, service or installation of a vacuum-formed ceramic fiber product and there is something amiss, contact us right away. We will work with you to resolve the issue swiftly.
Contact the McNeil Company Today for Vacuum-Forced Ceramic Fiber Products
At McNeil, our experts have the necessary experience to provide the ceramic fiber products you need. We work quickly to create or distribute durable, functional products to all of our clients. Whether you need ceramic fiber insulation tubes, specialized shapes or riser sleeves, McNeil is your go-to source for vacuum-forced ceramic fiber products.
Please contact us online today for more information about McNeil products and services.
Contact us today.