Our Fire Brick Refractories
Fire bricks or refractory bricks use nonmetallic materials to create structures for high-temperature operations. Insulating fire brick refractory is crucial to the heat containment and efficiency of kilns, furnaces and chimneys. If you're involved in an industry where insulation and heat resistance are vital, refractory bricks can be valuable to your operation. At McNeil, we offer a wide range of fire brick refractory options to meet your needs. Different materials offer their own range of characteristics, and these abilities affect how a brick type may handle a job. Take a look at the different refractory brick types.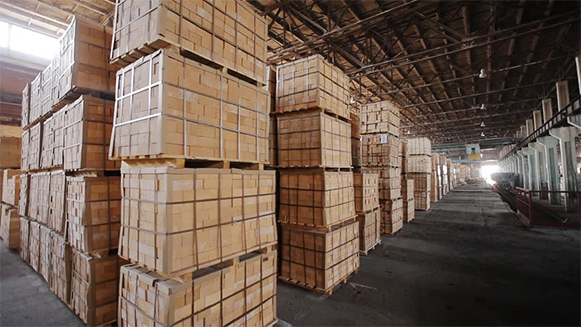 Alumina
Alumina is a typical refractory material for fire bricks, and it's often used in conjunction with other materials. Alumina refractory bricks have a range of properties that make them ideal for various applications. Characteristics include:
High strength
Slag erosion resistance
Thermal stability
Fireclay
Fireclay is the most used material for fireclay bricks because it offers many ideal properties. This material is mined from the Earth, and it consists of aluminum silicates. Fireclay brick characteristics are:
High thermal insulation
Thermal shock resistance
Low porosity
Abrasion and slag resistance
Low thermal conductivity
High density
Silica
Silica, or silicon dioxide, makes up many parts of nature, including quartz and sand. Silica refractory brick offers a variety of qualities for high heat environments. Characteristics include:
High-temperature strength
Acid erosion resistance
Thermal shock resistance
Volume stability
Mullite
Mullite fire bricks use mullite in conjunction with high alumina to create a material with high refractoriness. Mullite bricks can be sintered or fusion cast. Properties include:
High-temperature strength
High thermal shock resistance
Low thermal expansion coefficient
Acid erosion resistance
Fire Brick Refractory Applications
Insulating fire bricks have reliable structural integrity, definite shape and high heat-resistance, making them applicable for certain jobs. Refractory bricks work best for lining kilns, fireplaces and chimneys. They're also helpful for industrial furnaces and many other insulation needs. Fire bricks are common materials for industrial and manufacturing practices.
Find Your Fire Brick Refractory Solutions at McNeil
Fire bricks make insulation needs simple. With various material options, refractory bricks are prepared to handle high temperatures, harmful chemicals and other extreme environments. At McNeil, we're dedicated to helping you find the right solution for your needs. If you have questions about our products, give us a call at 1-800-722-5538. You can also fill out our contact form to receive a quote if you're ready to buy.
Contact Us